Apartment "Choralpe"
Gamsspitz 65m² 1-4 persons
Apartment Choralpe is located on the 1st floor of the Gamsspitz Lodge. It is suitable for up to 4 people. The apartment has a balcony with a beautiful view over Westendorf.
Additional information: The apartments Fleiding and Choralpe have a connecting door, creating a flat for up to 8 people with 2 bedrooms, 2 bathrooms, 2 x sofa bed.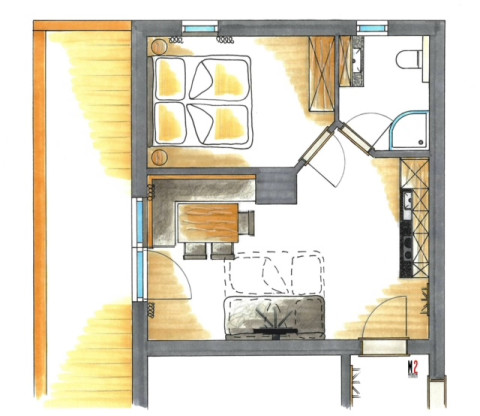 1x Bed room
1x Bath room
1x double bed
1x sofa bed